Little Missouri Fly Fishing
Around the Area...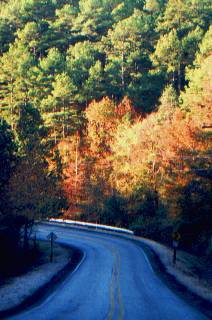 Welcome to the Ouachita Mountains, the Little Missouri and the Murfreesboro ARK area. There isn't a stop-light in the entire county and it's kind of nice that way. Besides the trout fishing, you can enjoy the town of Murfreesboro, Lake Greeson, The Crater of Diamonds State Park and Old Washington State Park.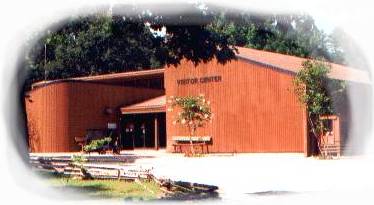 Visit the only Diamond Mine in North America. The first diamond was unearthed at the ancient volcanic crater in 1906. Since the Crater became a State Park in 1972, folks have been finding diamonds at the rate of about 600 per year.
The park also has a very nice campground with hot showers and electrical sites. Call 870 285-3113 or crater@arkansas.com for more information.
Old Washington State Park is worth the 30 minute drive to the southwest. The town, established in 1824, is a collection of restored buildings and points of interest dating throughout the 19th century.
As a strategic stopping point on the Southwest Trail into Texas, Old Washington flourished and by 1860, one could find 16 doctors, 17 lawyers, 15 carpenters, 9 teachers, 9 blacksmiths, 3 carriage makers, 15 merchants and 3 hotels. The town also served as the state capitol while Little Rock was occupied by Union forces during the Civil War. With several festivals throughout the year, you will enjoy a visit to Old Washington State Park.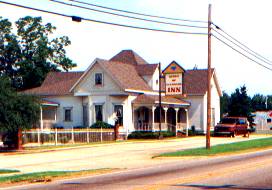 The Queen of Diamonds, in the heart of Murfreesboro, is another really nice place to bed down. The rooms are quite nice and they offer a continental breakfast in the morning. Less than a block off the town square, the Queen is within walking distance of the Murfreesboro Antique Mall, Caddo Antiques, Buddy's Restaurant, the Ace of Diamonds store and Hawkins General Store. Call 870-285-3105 for reservations.
You can also check out The Yellow Diamond Inn and the Little Shamrock Motel, both just down the street from the Queen or SWAHA Lodge up on Lake Greeson, just minutes from the river, and the The Old Factory Site Getaway Cabin has some of the best fishing right outside the door!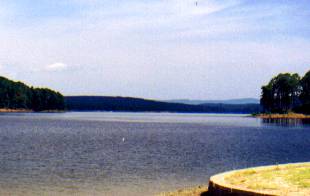 Lake Greeson is the source for our tailwater trout fishery. One of the prettiest lakes in the region, the clear waters attract countless folks for skiing, fishing, camping, swimming and house-boating. You can also contact SWAHA Lodge at 870-285-2272 for boat and barge rentals. And there are numerous, very nice Corps of Engineers Campgrounds surrounding the lake.