Little Missouri Fly Fishing
Guide Rates, Lessons and Gear
and Where Are We?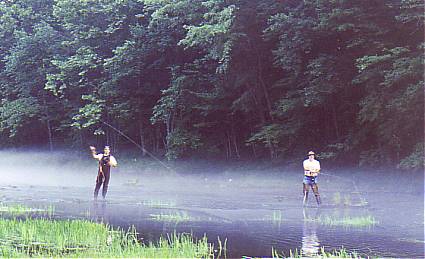 I try to keep my rates easy and affordable. I have found that not everyone wants to spend a "full-day" or even a "half-day" out in the heat or cold. There are some who would like just a few hours in the morning or evening, etc. So, with that in mind, I decided to give rates by the hour.
Obviously, by yourself, one person gets all the attention. But, the waters we fish are relatively small, so, I suggest keeping the groups likewise. Two people is best. I have done three and even four! But I discourage that unless you're not all that worried about getting as much help and instruction.
In addition, I give Simple Fly Casting instruction for those interested in basic Fly Casting, fine tuning or advanced techniques.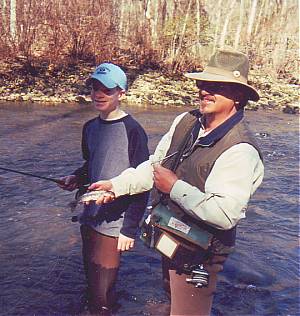 Guide Fees:
Four hour minimum.
One Person........$180 & $30 an hour beyond the minimum
Two People.......$210 & $40 an hour beyond the minimum
Three or more......$240 & $50 an hour beyond the minimum
Casting Lessons in Shreveport - $45 an hour.
Gear...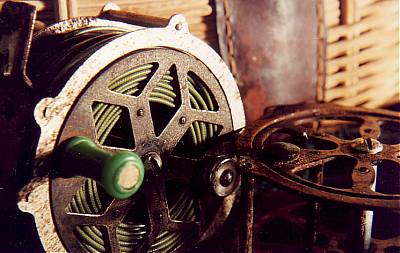 I do have a few extra rods and wading gear available on a limited basis. If you have your own I would suggest staying on the lighter side. I use two and three weights. During the winter and spring, leaders of 9 feet to a 4x or 5x tippet are plenty sufficient. During the summer and fall the water clarity is exceptional as is the education of the fish in the Catch & Release Area. Leaders to 6x Fluorocarbon tippets become the standard! Of course, when you're fishing with me, you don't have to worry about any of that, or flies either, for that matter.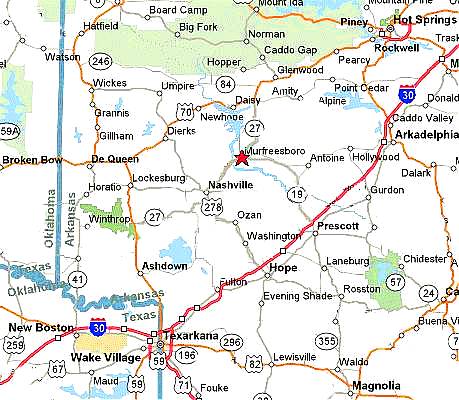 In case you're wondering where we are...
You will find Murfreesboro, the Little Missouri and Lake Greeson, about 1 hour southwest of Hot Springs and 2 hours from Little Rock. 2 1/2 hours north of Shreveport, a bit more than an hour north-east of Texarkana, and about 4 hours from Dallas.
To get here from the southwest make your way to Texarkana and take US 71/59-North, to AR 27-North which will take you right into Murfreesboro.
From the south, get to Hope at I-30 and take US 278-West (ARK 4 on old maps) to Nashville, again, to AR 27-North to Murfreesboro.
From the southeast make your way to Prescott at I-30 and take AR 19-North to Murfreesboro.
From Hot Springs take US 70-West to Kirby, then AR 27-South to Murfreesboro. In Murfreesboro, you will find AR 19-North takes you right to Narrows Dam.